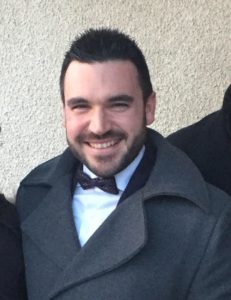 CYBER ANALYSIS DIRECTOR
Master degree in Social Research for Internal and External Security developing a thesis called "investigate with search engine – Google as mean of business intelligence".
Degree in Investigation and Security Sciences cum laude. He developed a thesis in collaboration with Ra.C.I.S. of Rome and the company Leica Geosystems on the reconstruction of the crime scene using the laser scanner.
Postgraduate master degree in Security Languages.
Intelligence analyst.
Webmaster, webdesigner and expert SEO. Specialized in telecommunication fraud detection, he worked with the GAT of the Italian Finance Police. Expert in P.P.A. (advanced personal protection), terrorist attacks analysis, international security, transport security, events planning, personal protection devices analysis.