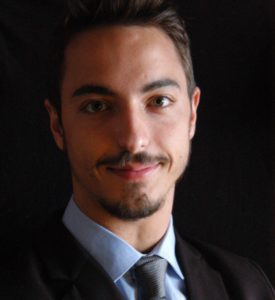 HEAD OF ANALYSIS
Bachelor's Degree in Investigation and Security Sciences cum laude, University of Perugia.
Master's Degree in Social Research for Internal and External Security – Safety and Security Manager.
Master's Degree in International Relations – Peace, War and Security. Intelligence analyst specialized in risk analysis, identification of possible threats and vulnerabilities of industrial sites, critical infrastructures and strategic objectives.
Expert in the management of emergency scenarios, procedures for crisis situations, protection and safety of personnel working in areas of crises, with particular expertise in Middle East isseues.
Editor of the monthly magazine on line "Convincere", he conducts researches on the spread of jihadist organizations in Middle East and North Africa, on the application of the complex systems theory to society and Network Analysis in the analysis process of intelligence.