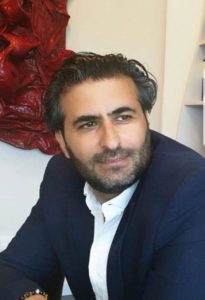 CHAIRMAN
Senior political and security analyst- Nama strategic intelligence solutions- Amman Jordan.
Al Sabaileh Is a University professor and Geopolitical expert. He is a leading columnist in various newspaper and Media outlet beside being part of several Think Tanks. He is emerging as a leading expert and commentator on Security affairs and politics in the Middle East.
He has a PHD degree from the University of Pisa, Italy, in 2006 focusing on intercultural and interreligious conflict managment. Prior to that, he was awarded a Master degree in Education for Peace, International Co-operation, Human Rights and Politics of the European Union from the university of Rome III.