Jordan-Iraq cross-border alliance is a strategic priority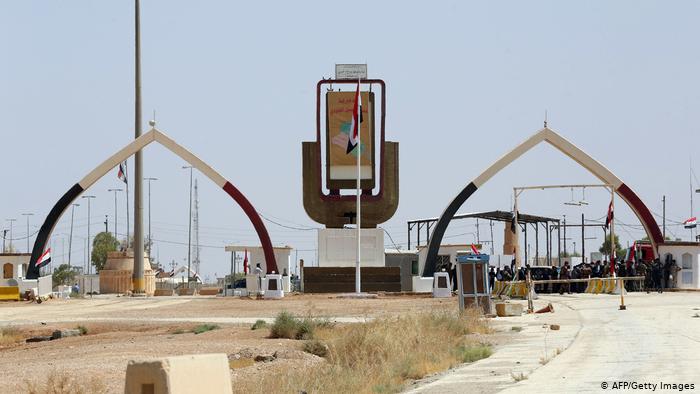 Potential instability on the borders is a critical risk for all countries, especially in the Middle East. This is particularly so for Jordan, where the risk has been high for many years now, and security threats on the border such as lawlessness and fighting creates fertile ground for criminality and terrorism. This kind of instability combined with economic hardship could also lead to significant increase in the number of locals that join terrorist groups.
Jordan needs a pragmatic approach to dealing with these challenges. It is critical to take a strategic approach to the development and continuation of the engagement with neighbors based on mutual interests. This approach should form part of a wider Jordanian strategy to redevelop essential and effective relationships with key regional countries. This is particularly important with Iraq, as now it has a real government with the elevation of Mustafa al-Kadhimi to Prime Minister.
The task of rebuilding relations with Iraq to establish a strong understanding is extremely important. The mutual willingness to work together is fundamental in order to ensure there are positive outcomes on both sides. There are bound to be obstacles, and the road to achieving worthwhile outcomes is always long and difficult. However, both sides need to push through the resistance by understanding the importance of their cooperation based on balanced and stable long-term interests.
The progressive change in priorities in the Middle East over the last decade are quite poignant. From imposed democracy to revolutions for democracy and liberty which have been overtaken by the singular priority of combating terrorism. Similarly, the ideological imposition of democracy and freedom has developed into economic pragmatism.
While Iraq needs to take a more productive approach to Arab countries, especially Jordan and the Arab Gulf countries, Jordan also needs to do more work to facilitate a path through the bureaucratic impediments to positioning Jordan as a regional hub for Iraqi business. Especially given Iraq's other allies are not able to easily access the global economy.
The current situation in Iraq is no surprise, especially after the protracted crisis in Syria and the growing space for extremism to thrive in the region. The imperative now is to face the growing threat of terrorist groups and address the issues in all of the countries across the region that have provided the fertile ground for the breeding of such ideologies.
Antiterrorism coordination could be used to build trust between the two countries' intelligence organisations, and the people of both countries can come together by looking to the past where the people and the countries have acted as allies and use this to build a strong future together.
In any trust-building process, the role of mediators, second track engagement and the political perspectives of the decision makers are important. While the ideal future may be a long way down the road, geography mandates Jordan and Iraq must engage more deeply and rebuild their relationship in order to achieve fruitful and successful futures for both countries.
It is important for Jordan to approach Iraq in a very positive way, and there is an opportunity with COVID-19 for the countries to make use of the humanitarian cooperation to open good and sustainable channels. Jordan can provide Iraq with humanitarian aid and supplies such as medication, sanitizer and health care products.
However, it is surprising that Iraq has suspended the agreement for Jordan to send it daily oil supplies, particularly as this comes a few days after the Jordanian Foreign Minister Ayman Safadi held talks with top Iraqi leaders over bilateral relations and cooperation in Baghdad
. Although things seem to be back to normality, it is important in such times to avoid turbulences that might have negative impacts on the Jordanian economy and stability.