Russia in the Middle East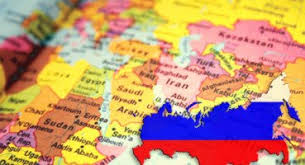 Over the last few years, the Middle East has started to witness the presence of new political protagonists, Russia as a very strong evident player, Germany a strong but latent player, and China as a strong economic power.
Russia has played a role in most of the major issues in the Middle East. Since their entry into the Syrian crisis, we have seen analysts incorrectly predicting Russia's next move through an apparent misinterpretation of their motives.
Many reported that Russia's support of Syria was limited and unreliable. And yet, Syria has been the key to Russia's successful engagement in the region and over recent years has proven reliable to its allies. Now, as Russia has become central to everything from regional security to the peace process, we must change our approach and recognize their influence and importance.
Russian diplomacy has been key to creating the potential for an end to the Syrian crisis. Critical to the shift in the Syria situation is changes in position from Turkey, US, Jordan and Saudi Arabia. It was Russian diplomacy that positioned each of these countries to shift.
There is now a unified effort to fight terrorism, and it is this unity that is opening political channels and building alliance. Given the success in Syria, Russia's influence in the region is spreading. Russia is now allied to both Israel and Syria. Logically that positions them very well as a mediator. This could lead to greater support from countries like Jordan, Egypt and the Palestinian authority to play a similar role in the Peace Process, as Russia creates a political equilibrium while the White House instinctively backs Israel.
Russia also has long standing good relations with Iran as well as positive and growing engagement with the Gulf Countries. These could very well position Russia for a central role in reconciling the issues around Yemen and potentially even Qatar. We have even seen Foreign Minister Sergei Lavrov visit Gulf countries several times lately, suggesting that while Syria might be Moscow's priority at the moment, it is taking the opportunity to broaden friendships and position for continued importance down the track.
Regional geopolitics are fluid and dynamic, with new protagonists and shifting alliances. Russia's presence and influence in the region is unlikely to remain limited to Syria, but rather the beginning of a long-term presence and power in the region.