To protect the northern border with Syria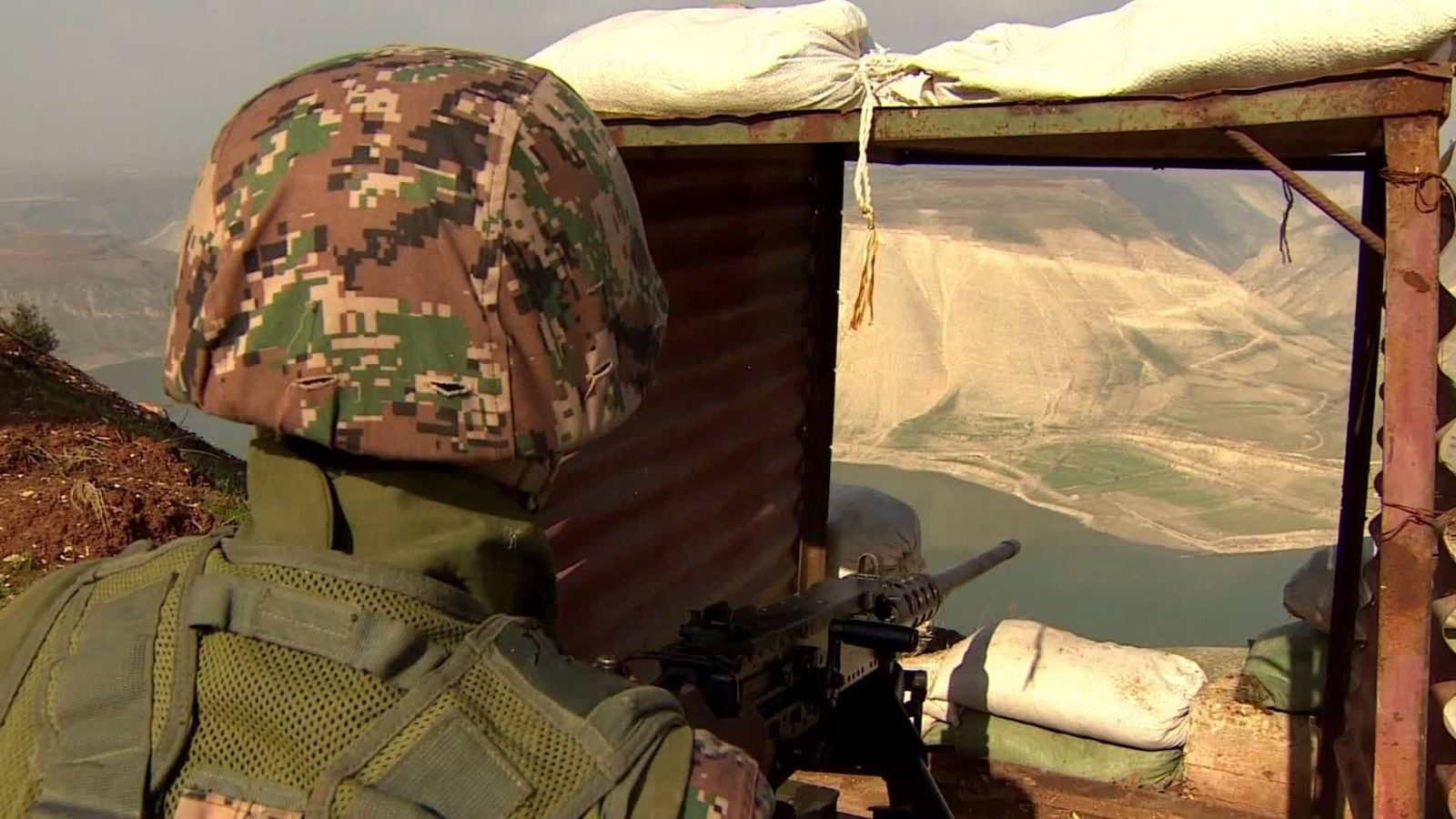 One of the major challenges for Jordan at the moment is the situation in the south of Syria. With the battle in Mosul coming to an end and final preparations for a confrontation in Raqqa, IS fighters and cells are looking for a new base within Syria's borders and are being pushed further south. There is a real risk that southern Syria will collapse into complete chaos, with the terrorists' logistics and support units, and IS fighters and operatives resettling in the southern border regions.
Jordan finds itself on the path to a situation where it is confronting IS operatives on its borders, which will not only increase the threat of terrorism, but criminality more broadly as well. Jordan is also seeing an increase of non-sate actors on its borders, especially those ideologically opposed to the political system.
For many, the risk of these actors is equal to that of IS.
These threats are not unlikely to result in traditional confrontation in the border regions, nor will they be a short-term challenge. The threat will spill over the border and requires a shift in the approach to dealing with terrorism to meet the new reality. Following Mosul and Raqqa, IS is changing its tactics, it no longer has a strong base of operations and will likely fall back to the insurgency model of operation.
Jordan has no interest in putting its troops on Syrian soil. However, it needs to contain the approaching threat. As such, Jordan will continue to monitor developments in the southern border regions of Syria and keep its options open for specific and limited operations on the other side of the border to mitigate its risks as the US, UK and even Turkey does today.
The strategy of dividing Syria into four "de-confliction zones" monitored by international troops works well for Jordan. It has the potential to avoid the southern part of the country collapsing into chaos and means that Jordan will not have to face the threat on its own. The strategy proposed by Russia, Turkey and Iran does not yet face US objections, which means that it may be the strategy going forward to achieve a ceasefire and begin the stabilization of Syria.
The success of this plan is in Jordan's interest, so it should work to include international actors to be part of the process. The more partners in the stabilization of Syria, the higher the potential for success and the lower the risk of threats crossing the border into Jordan following the fall of Raqqa.
Dr.Amer Al Sabaileh